Theresa May invites Nicola Sturgeon to Brexit talks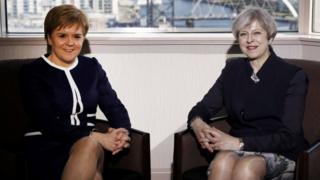 The UK government has formally invited Nicola Sturgeon to hold talks with the prime minister over Brexit.
It is understood Downing Street approached the Scottish government on Monday to make the proposal.
Theresa May said last week that she wanted to speak to Ms Sturgeon in a bid to end the Brexit deadlock between the two governments.
A spokesman for Ms Sturgeon said she would welcome the opportunity to discuss Brexit with the prime minister.
But he warned that the differences between the two governments should not be underestimated.
No date has yet been set for a meeting, but it is thought likely to be held sooner rather than later.
The Scottish government has repeatedly accused the UK government of using Brexit to mount a "power grab" on the devolved parliaments.
And it has said it cannot back the prime minister's Brexit bill without changes being made.
The Brexit bill will see powers in devolved areas, such as agriculture and fishing, that are currently controlled by Brussels returning to Westminster rather than to Holyrood once the UK leaves the EU.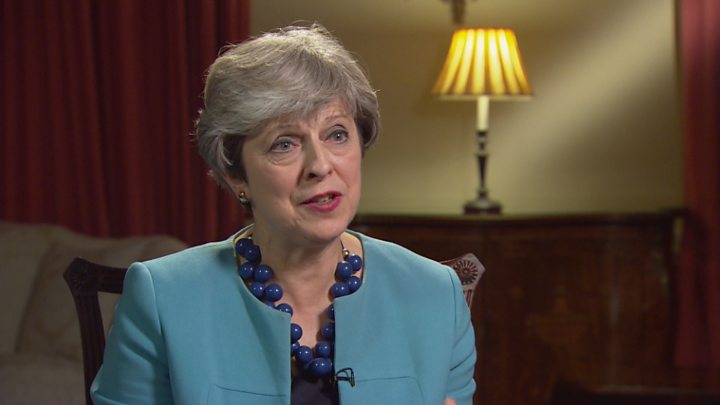 It will be up to the UK government to decide which of these powers are then handed to the Scottish Parliament.
The Scottish and Welsh governments say this breaches the devolution settlement, and that the powers should automatically be devolved.
And despite Scottish Secretary David Mundell repeatedly pledging a "powers bonanza" for Holyrood after Brexit, the UK government has not yet given a firm commitment on what these new powers will be.
In an interview with BBC Scotland last week, Mrs May said: "I will be talking to Nicola Sturgeon, as I'll be talking to (Welsh first minister) Carwyn Jones and I hope in due course obviously to a first minister and deputy first minister in Northern Ireland, about how we ensure that we get the best deal for the United Kingdom."
But she would not give any further details when asked to spell out to the Scottish people what additional powers would be passed to Holyrood after Brexit.
Instead, she insisted only that "we expect a significant number of new powers will come down to Holyrood as a result of the Brexit decision and we will set those out in due course".