New Conservative MSP sworn in at Holyrood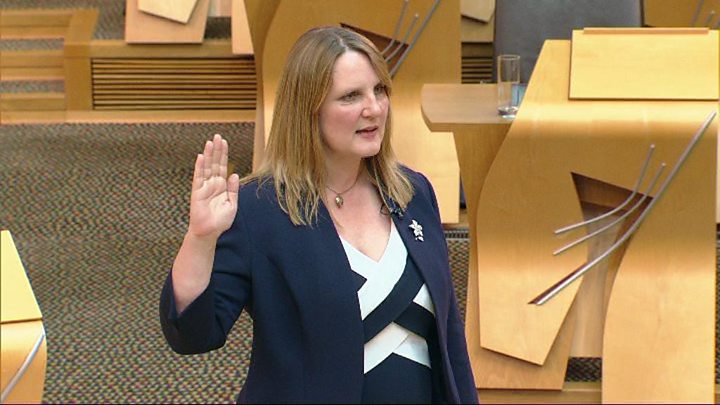 Michelle Ballantyne has been sworn in as a new Scottish Conservative MSP for the South Scotland region.
Ms Ballantyne takes up the list seat vacated by Rachael Hamilton, who quit to fight for the Ettrick, Roxburgh and Selkirk constituency seat.
She was formerly leader of the Tory group on Borders Council.
The Tories have joined with independent councillors to run the council, but Ms Ballantyne chose to move to Holyrood rather than lead the administration.
She has indicated she is likely to resign her council seat "at some point" in the future.
The by-election for the Ettrick, Roxburgh and Selkirk seat will be contested on the same day as the UK general election on 8 June.
The other candidates are Gail Hendry for the SNP, Sally Prentice for Labour and Catriona Bhatia for the Lib Dems.