Extra social care funds to cut bed-blocking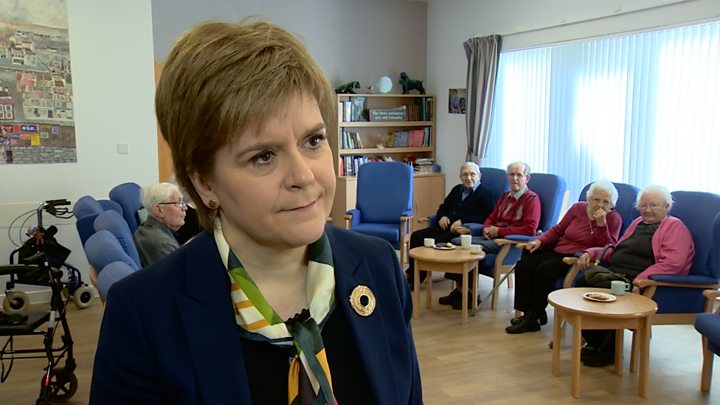 An extra £107m is to be spent on enabling more people to be cared for in their own homes to avoid admissions to hospital.
The money will be transferred from the NHS to health and social care partnerships which bring together the NHS and council services.
First Minister Nicola Sturgeon said this integrated system was "world-renowned and envied across the UK".
She said the funding, announced last month, would help reduce bed-blocking.
Ms Sturgeon said: "Integration is one of the most ambitious programmes of work this government has ever undertaken and one which we believe will deliver health and social care services that work more efficiently, putting people at the very heart of treatment decisions.
"That is why this £107m additional funding across Scotland is so important. Not only does it ensure that patients can receive more treatment in their communities where we know they are more comfortable, but it also reduces demand for acute hospital usage by reducing avoidable admissions, lengths of stay and delayed discharges.
"Our social care system is world-renowned and envied across the UK and, as a shared priority between the Scottish government and local government, spend on this has been protected in Scotland. This additional funding maintains that for 2017/18.
"This is in direct contrast to the situation in England and Wales where six consecutive years of cuts to local authority budgets have seen 26% fewer people get the help they need."
The first minister was speaking during a visit to Midlothian Community Hospital in Bonnyrigg.
The latest figures show that 1,576 people were delayed being discharged from Scottish hospitals in October 2016, up from 1,524 the previous month.
The Scottish government has allocated a further £30m a year to reduce delayed discharges.