Approval process for new rare and end-of-life drugs to change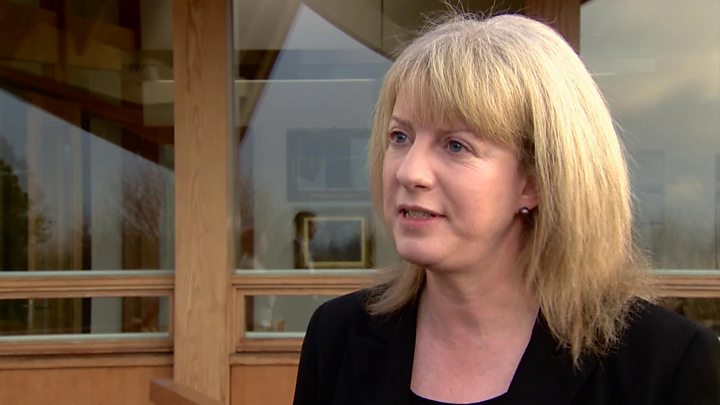 Expensive drugs used to treat rare conditions and cancers could be more easily funded following changes to the way medicines are approved in Scotland.
The Scottish government has agreed that such drugs may be used on an interim basis so clinical effectiveness could be accessed.
Final approval for their use would remain with the Scottish Medicines Consortium (SMC).
That is the body which approves new drugs for use by the NHS in Scotland.
The measure was one of a number accepted by Health Secretary Shona Robison who had commissioned a report into the system for accessing new medicines.
'Better access to treatments'
Dr Brian Montgomery was asked to look at how changes made to the SMC's process in 2014 affected access to medicines for rare and end-of-life conditions.
He recommended ways of making the process more open, transparent and robust.
Ms Robison said: "The reforms I am announcing today will help more patients to get better access to treatments that can give them longer, better quality lives.
"The Scottish government, the SMC and the NHS have worked hard to reform access to new medicines.
"However, we now need pharmaceutical companies to do their bit by bringing forward much fairer prices for new medicines so that access is as wide as possible for the people of Scotland."
Scotland's NHS drugs bill is £1.5bn a year.
Two years ago a £90m New Medicines Fund to cover the cost of so-called ultra-orphan drugs to treat rare conditions was set up. It has approved more than two dozen medicines which have been given to more than 1,000 patients.
Scottish Labour's health spokesman, Anas Sarwar, welcomed Dr Montgomery's report.
He added: "This review still highlights areas that need further work and exploration including ending the postcode lottery within Scotland - a national appeal process will go part of the way to delivering that.
"There must be further exploration into how we can end the postcode lottery across the UK and how we get better working and sharing of best practice and research with the National Institute for Health and Care Excellence."