Swinney urges Holyrood to approve Scotland Bill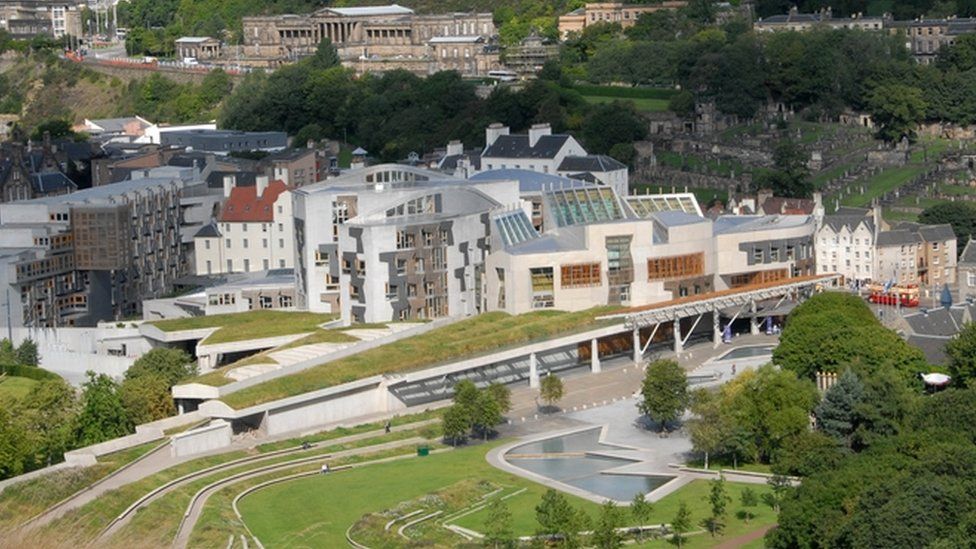 Finance Secretary John Swinney has urged the Scottish Parliament to approve the Scotland Bill to devolve new powers north of the border.
A special motion has been lodged allowing Holyrood to have a say on the Westminster bill.
Mr Swinney said it "provides useful additional powers in important areas".
'Financial responsibility'
The bill was drawn up based on the recommendations of the Smith Commission in the wake of the 2014 Scottish independence referendum.
Mr Swinney said the bill had been amended during its passage to reflect the comments of the Scottish government and Holyrood committees.
He said: "While the Scottish government remains of the view that the Scotland Bill could have delivered more effective and coherent powers to the Scottish Parliament, it provides useful additional powers in important areas such as taxation and social security.
"With an agreed fiscal framework that increases the Scottish Parliament's financial responsibility and protects the Barnett formula, the Scottish government is now prepared to recommend that the Scottish Parliament consents to the Scotland Bill."
Scottish Secretary David Mundell said there was a "broad consensus" that the legislation would create a "powerhouse parliament".
He said: "It shows that the debate has moved on from process to deliver.
"MSPs elected in May will in effect, be elected to a new Scottish Parliament - a Holyrood 2.0 with significant powers over health, education, planning and housing - and now also full control of the rates and bands of income tax and the ability to reshape, top up and create new welfare benefits in Scotland.
"The question now is how those powers can be put to use to improve the lives of people in Scotland."
Related Internet Links
The BBC is not responsible for the content of external sites.