Committee warns of decline in Scottish employment standards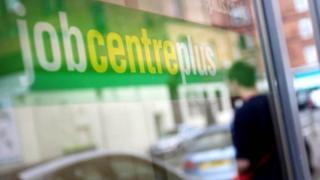 The Scottish government's fair work agenda is a "positive move" but more needs to be done to drive up employment standards, MSPs have said.
The economy, energy and tourism committee undertook a major review of work, wages and wellbeing.
Members said there had been a "decline in job quality" in recent years, with an increase in low-paid zero-hours contract jobs since the 2008 recession.
Their report said public money could be better used to support workers.
The committee heard evidence from scores of organisations and took submissions from more than 600 people.
Convener Murdo Fraser said the evidence from firms and workers suggested there had been a decline in job quality and an increase in low-paid jobs on "exploitative" zero-hours contracts in recent years.
He said: "Whilst employment statistics point to an increase to those in work, if we look beyond the figures, we have uncovered a worrying trend in poor quality employment.
"Millions of pounds of taxpayer's money is spent every year supporting business development by our enterprise agencies, and on public procurement. It's vital that this is spent in a way that encourages businesses to drive up employment standards."
Living wage
The Scottish government has been pursuing what it calls a "fair work agenda", in a bid to promote "positive industrial relations" and use of the living wage.
The committee's report said there was scope to put "stronger emphasis" on encouraging firms to pay the living wage.
It said assurances should be sought that firms recruiting staff through Job Centre Plus were monitored for poor employment practices, and recommended that the government adjusts the priorities of enterprise agencies to focus on fair work.
Deputy convener Dennis Robertson added: "There is no doubt that the Scottish government has made a public commitment to tackling poor working practices, particularly in their focus on implementing the Living Wage.
"We heard during our inquiry that poor quality work has a significant impact on people's health and wellbeing. This has no place in modern-day Scotland.
"By improving people's quality of work we not only improve people's health and wellbeing but also their productivity."