MSPs agree to move 2020 election date to avoid clash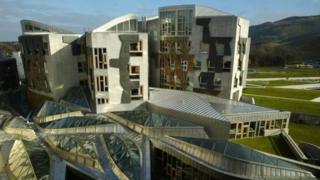 Legislation to prevent a clash of dates between Holyrood and Westminster elections has been agreed in principle by MSPs.
The next UK general election is due to be held on 7 May 2020 - a date which had already been earmarked for Scottish Parliament elections.
MSPs have agreed, in principle, to move the Holyrood election to 6 May 2021.
Scottish council elections, which were due to be held then, will also be moved - to 5 May 2022.
However, it will be up to members of the next Scottish Parliament to take permanent action to prevent future polls from coinciding.
Parliamentary Business Minister Joe Fitzpatrick said: "This short bill presents a straightforward and pragmatic solution to the issue of a clash of election dates."
In order for the change to be made ahead of this May's Scottish Parliament vote, Westminster has given MSPs the authority to alter the date of the ballot that was scheduled for 2020.
Further devolution to Holyrood will then see responsibility for Scottish Parliament and council elections transferred to MSPs.