Call for wider role for Scottish Fiscal Commission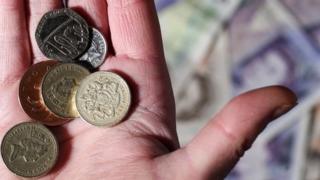 The Scottish Fiscal Commission should have a greater role in scrutinising Scottish government finances, a Holyrood committee has said.
The Scottish Parliament is considering a bill outlining the basis and purpose of the new independent commission.
The Finance Committee called for a "substantial widening" of the commission's role, including assessing the sustainability of public finances.
MSPs also said it should produce official forecasts on devolved taxes.
Committee members said producing the forecasts, which would be put together by the Scottish government under current proposals, would enhance the independence of the commission.
'Independent scrutiny'
A draft bill is being considered at Holyrood to create a statutory basis for the Scottish Fiscal Commission, which was announced in the wake of the Smith Commission recommendations for more devolution for Scotland.
A report on the draft bill said there was "currently a lack of institutional capacity" in Scotland for independent scrutiny of public finances, which the commission could address.
Committee convener Kenneth Gibson said the Scottish Fiscal Commission had "an important role in providing independent scrutiny of the public finances".
The SNP MSP said: "We are strongly of the view that not only should the Scottish Fiscal Commission be independent, but it is vital that it is perceived to be independent. That is why we are calling for the Bill to be amended to strengthen the Commission's role and to give it responsibility for producing the official forecasts.
"We're also calling for amendments to give the Commission a much wider role. We believe it should assess the Scottish Government's adherence to its fiscal rules and assess the long-term sustainability of the public finances.
"This will further strengthen the independent scrutiny role of the Commission and reflects the view of many witnesses who have appeared before the Committee."