Alex Salmond and other SNP politicians hold Iran trade talks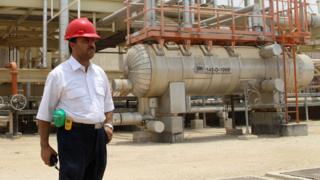 SNP politicians have held talks on trade during a four-day visit to Iran.
The former first minster Alex Salmond was joined by MSP Bill Kidd who hailed the trip to Tehran as "hugely positive".
The six person delegation also included SNP MP Tasmina Ahmed-Sheikh and vice-chairman of the Muslim Council for Scotland Azzam Mohammed.
Mr Salmond said the mission secured agreement for an exchange of full trade delegations this Spring.
He said "We met the full range of government ministers and parliamentarians at the highest level, including foreign affairs minister Dr Zarif and speaker of the parliament Dr Ali Larijani."
"The key areas where Scottish expertise can be invaluable to Iran include oil and gas, finance and education. However, we also learned on our trip of outstanding opportunities in transport, communications and agriculture".
The delegation have prepared a full report which will be circulated to Scottish ministers and Scottish Enterprise.
Mr Salmond said several other international delegations had been to Iran recently.
"All of these countries are conscious of the opening up of the second largest market in the Middle East, a country of 80 million people and a GDP of over $400bn in 2014" he said.
"That wealth has been generated, despite the long period of sanctions, in a self sufficient way, thanks to the ingenuity and resilience of the Iranian people."
Ms Ahmed-Sheikh MP, who is vice chairwoman on the all party Westminster group on Iran, said the group had raised the issue of human rights during the visit.
She said: "Of huge importance is Dr Zarif's reply to Alex Salmond that Iran is prepared to discuss the issue of human rights in an even-handed way with European countries.
"This included constructive discussion on issues including the use of capital punishment for drug trafficking.
"This points to real progress becoming possible on a vexed issue and is a vindication of our policy of engagement and dialogue instead of confrontation and hectoring."