Scottish Affairs Committee MPs to meet in Scotland 'regularly'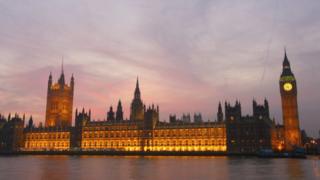 MPs on the Scottish Affairs Committee have pledged to travel north for meetings "regularly" in a bid to challenge the perception that Westminster is too remote.
The committee said "most" of its meetings in Scotland would be held in the central belt - where the majority of the population live.
But it added that it would also visit locations further afield.
The move follows an inquiry by the committee into its own work.
Committee members wanted to respond to changes in Scottish politics after the SNP recorded a landslide victory in May's Westminster elections and new powers being devolved to Holyrood.
'Remote institution'
The MPs said in a report that while they found interest in politics was "at an unprecedented level" north of the border, "to be fully effective we must tap into this significant upsurge in political engagement".
They said that "too often" during their inquiry they had been told that Westminster was a remote institution, adding that it was "crucial for us to be as accessible as possible".
The report continued: "Respondents to our inquiry were unanimous in their view that, although we were a committee of the House of Commons, we should meet frequently in Scotland.
"We heard how people in Scotland felt disconnected from Westminster, that not only was it geographically distant from Scotland but that the UK Parliament was considered far less accessible than the Scottish Parliament."
In the report, the committee pledged it would "aim to challenge the perception that committees in Westminster are remote institutions" over the course of the parliament.
It added: "We recognise that not everyone in Scotland lives in or can readily access the usual destinations of Glasgow and Edinburgh.
"When the opportunity and subject matter allows, we will therefore endeavour to meet away from the cities of the central belt."