Alex Salmond tried to fly as Captain Kirk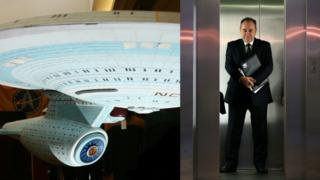 Former first minister Alex Salmond almost missed a flight after booking it under the name of Star Trek captain James T Kirk, it has emerged.
British Airways initially refused to let the SNP MP board at Heathrow under the sci-fi alias.
Mr Salmond, a well-known Trekkie, said he often travelled under a false name for security reasons.
The situation, which happened over the summer, was sorted out with a series of calls from staff.
The member of parliament told the Mail on Sunday: "It was all sorted out. I just wanted BA to 'beam me up, Scotty'."
Mr Salmond indicated that in future he will be travelling under a different name.
He added: "I will choose another Star Trek character - but not Mr Spock because that would be illogical."