Gaelic schools plans 'misjudged' says Cosla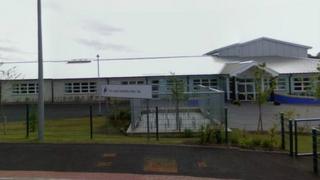 Proposed changes to the law to make it easier for parents to ask a council to provide Gaelic education are misjudged, according to council body Cosla.
The new Education Bill would place an obligation on councils to investigate the case for a Gaelic Medium Unit whenever parents ask for one.
MSPs on Holyrood's education committee scrutinised the bill on Tuesday.
The Scottish government said the changes would put in place a "consistent, transparent process."
More than 3,500 children attended a Gaelic Medium Unit last year.
The dedicated units within schools - where children receive most of their education in Gaelic - have been set up in many parts of Scotland over the past 30 years.
But there are many places where there are no Gaelic Medium Units and the new Education Bill proposes changes to try to make it easier for parents to ask for one to be set up.
Too complex
Councils would be under a duty to properly assess the need for a unit.
Cosla - the body that represents most councils - has practical concerns.
It fears that, with no new money for councils and a shortage of Gaelic teachers, parents will end up getting their hopes dashed.
It also fears the process for deciding whether there should be a Gaelic unit is too complex.
A Scottish government spokesman said: "The demand for GME (Gaelic medium education) continues to grow all across Scotland and is our best chance of creating a sustainable future for the language.
"Parents across the country have been clear that they recognise the benefits of a bilingual education for their children with the rolls of GME schools and units continuing to grow.
"The current bill provisions will give parents a right to request GME and it will put in place a process for authorities to assess the parental request in a consistent, transparent manner and in a set timeframe," he added.
"However, we welcome the committee's consideration of the provisions and await their report."