Inquiry by MSPs into impact of welfare reforms on women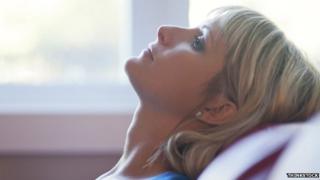 An inquiry into the impact of welfare reforms on women in Scotland is to be carried out by MSPs.
The welfare reform committee at Holyrood is gathering evidence on the issue.
It said research suggested women were being "disproportionately affected" and it wants to hear experiences from people across the country.
The UK government has said that its welfare reforms are designed to bring fairness back to the system.
And it has argued that it is "making the welfare system affordable for the long term while supporting the living standards of poor families by freezing fuel duty, increasing personal tax allowance and cutting income tax for those on the minimum wage by almost two-thirds."
Interested individuals and organisations have been urged to submit their views to the welfare reform committee, which recently published research on the cumulative impact of the reforms on households in Scotland.
Committee convener Michael McMahon MSP explained: "Previous research conducted for the committee has shown a significant impact on lone parents. That suggests there is likely to be a wider impact on large numbers of women, a view put forward by Prof Steve Fothergill at our meeting this week.
"Our committee has put personal experiences at the heart of our work. This inquiry will be no different and we would like to hear from people across Scotland on how welfare changes have impacted their life."
Deputy convener Clare Adamson MSP added: "The committee has already heard first-hand testimony from women in Scotland on the challenges faced by many in light of the UK government's welfare reforms.
"We know there are many other women out there with experiences to share and I would encourage them to get in touch with us."