Should polling showing a 25 point swing to the SNP be taken seriously?
By John Curtice
Professor of politics at Strathclyde University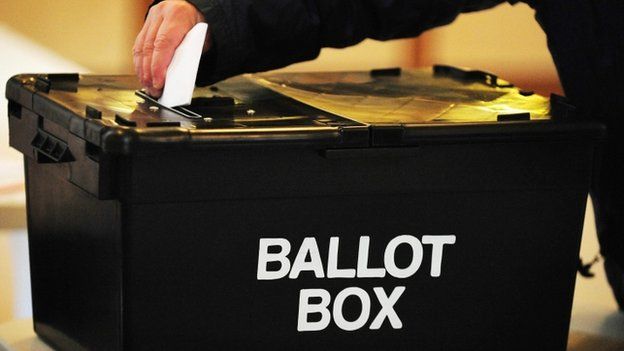 Extensive polling by Tory peer Lord Ashcroft suggests the SNP is on course for big gains in this May's General Election. But can the huge swing from Labour to the nationalists in Scotland be believed, and are there any words of caution?
Since shortly after the referendum a sequence of opinion polls in Scotland has suggested that the SNP have "surged" into a large lead over Labour in polls of voting intentions for May's general election.
When those polls have been extrapolated into what they might mean for the outcome in seats, the resulting estimates have suggested that Labour could lose all but a handful of its seats to the nationalists - an outcome that could severely dent Ed Miliband's chances of becoming prime minister.
Many have, in truth, found these extrapolations incredible.
They look at the results in individual constituencies last time - and note that Labour enjoys huge majorities in nearly all of its seats.
They go on to argue that surely seats such as Airdrie and Shotts (35 point Lab majority); Glasgow East (37 points) and West Dunbartonshire (41 points) could not possibly fall into the SNP's hands?
But these are seats where the "Yes" side won a majority in September - and many are places where the SNP won the nearest equivalent Scottish Parliament constituency back in May 2011.
So there is already reason to believe that they may not be such solid Labour citadels after all.
Between them, they more than confirm the message of the Scotland-wide opinion polls.
The SNP are placed ahead of Labour in all but one of the 14 seats. Only in what at present is Labour's safest seat in Scotland, Glasgow North East, are the nationalists apparently still behind.
Overall the polls point to a 25 point swing from Labour to the SNP - even bigger than the 21 point swing recorded on average by the most recent polls.
Labour might though still hope that the nationalist tide is not so strong where the "Yes" side did not come ahead in the referendum - places such as Fife, South Lanarkshire and Edinburgh where the party also has plenty of seats but where Lord Ashcroft did not poll.
However, Lord Ashcroft also polled in two seats that the Liberal Democrats are trying to defend, Inverness and Gordon.
Both of these are in parts of Scotland where the "Yes" side was clearly behind in the referendum.
Nevertheless, the advance in SNP support in these seats since 2010 is just as strong - up 21 points in Gordon and no less than 31 points in Inverness - as in those places where the "Yes" side won in September.
Consequently, the SNP are placed well ahead in both seats.
Even so, today's polls also underline the potential fragility of the SNP's position.
In half of the Labour seats in which he polled, Lord Ashcroft reckons the SNP's lead is less than 10 percentage points. In these cases a relatively small swing back to Labour could yet see Jim Murphy's party emerge as victor.
There is still an awful lot to play for in the three months between now and polling day.
John Curtice is Professor of Politics at Strathclyde University and Chief Commentator at the What Scotland Thinks website.