Named guardian legal bid to start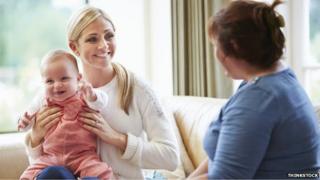 A legal challenge to the Scottish government's plan to appoint named guardians for every child in the country is to be heard.
The £50,000 legal case is being funded by public donations from those opposed to the plan.
The No To Named Persons (NO2NP) campaign group claims MSPs have exceeded their powers.
The Scottish government has argued that the proposals would help vulnerable children and families in need.
The Judicial Review by Lord Pentland will be heard at the Court of Session in Edinburgh. It is expected to last four days.
It will examine the measures contained in the Children and Young People (Scotland) Act, which assign a "named person", such as a teacher or health visitor, to look out for the welfare of every child under 18.
Data protection
The legal challenge is being led by NO2NP, which includes the Christian Institute (CI), the Christian charity CARE (Christian Action Research and Education), the Family Education Trust and Tymes (The Young ME Sufferers) Trust with the support of academics and individual parents.
Donations to fund the case have been made from more than 70 different sources.
NO2NP's legal team will claim ministers have breached data protection laws and the human rights of Scottish parents to a private family life.
Colin Hart, director of the Christian Institute, said: "This is all about the fight to save families. Enormous issues are at stake.
"What could be more important than the rights of mums and dads to bring up their children how they see fit, not being dictated to by the heavy-hand of meddling and interfering politicians and their army of taxpayer funded state monitors?"
Named guardians
Who will be involved?
Every child up to the age of 18 will be assigned a named person, such as a teacher or health visitor, to look out for their welfare.
What is the named person's role?
To provide a single point of contact to help families access services and flag up any concerns over a child's well-being to other agencies. They must aim to stop vulnerable children slipping through the net and give families extra help.
Why formalise the position?
To allow an independent arbiter to highlight potential cases of abuse and developmental difficulties. This would widen the scope of information-sharing between various agencies. Named Persons will not have direct access to information held by police or health bodies. Under the Act, information may be shared with the Named Person that is likely to be relevant, proportionate and appropriate in relation to the child's wellbeing needs.
Why assign a named person for every child in Scotland?
To try and ensure no section of the community, eg people living in deprived areas or from poor backgrounds, is singled out for attention.
How does it affect parents?
Parents would not be required to accept help or advice from the named person. However, the named person can make their concerns known to other agencies without parental help if they believe there is a serious risk to the child's well-being.
The Children and Young People (Scotland) Act received Royal Assent in March.
The Scottish Conservatives, who tried unsuccessfully to amend the legislation in the Scottish Parliament, have backed the legal move.
The party's spokeswoman for young people, Liz Smith, said: "The named person policy is neither necessary nor wanted.
"The vast majority of parents across Scotland are doing a thoroughly good job of bringing up their children, and they should be allowed to continue doing so without any intervention from the state.
"The policy undermines family life because it threatens the trust between parents and children.
"By forcing all young people between zero and 18 to have a named person, the Scottish government is wasting scare resources on problems where none exist.
"Instead, they should be spending this money on helping our most vulnerable children."
In March, Children's Minister Aileen Campbell defended the legislation and said the policy would be rolled out across the country as planned in 2016.
She argued it would stop vulnerable children slipping through the net and give families "somewhere to go if they need an extra bit of help".
Large majority
A Scottish government spokeswoman said: "The legislation, including the named person service, was supported by a large majority of those who responded to the public consultation, backed by a wide range of children's charities and professionals working daily to support families across the country, and endorsed by the Parliament.
"As the legislation is currently the subject of a challenge in court, it would not be appropriate to comment further."
The policy is already in place in a number of areas, including the Highlands, Edinburgh and Ayrshire.
Highland Council director of care and learning, Bill Alexander, said in July that it formalises relationships which have always existed between families, health visitors and head teachers.
He said: "The named person does not undermine the parental role. It entirely supports the parent who is responsible for the child's well-being.
"By formalising the named person role we have found that other professionals respond promptly to any request for assistance and families get support more quickly.
"In Highland, that means we have fewer children being referred to the children's reporter, fewer at risk of significant harm, fewer looked-after children and fewer young people committing offences.
"That must be welcomed by everyone."