SNP conference: Put your questions to Alex Salmond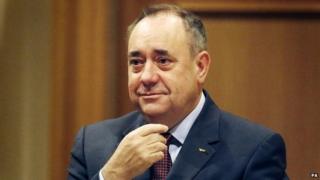 The Scottish National Party is returning to Perth this week to stage its national conference.
The event, which takes place on Friday and Saturday, will include the election of Nicola Sturgeon as the new leader of the SNP.
Outgoing party leader and First Minister Alex Salmond will answer your questions in a BBC webchat.
If you have something to ask, email newsonlinescotland@bbc.co.uk
Please put "webchat questions" in the message field of your email.
You will be able to watch the half-hour interview on Friday via BBC Scotland's politics website.