Scotland's referendum: James Cook and Lorna Gordon follow the campaigns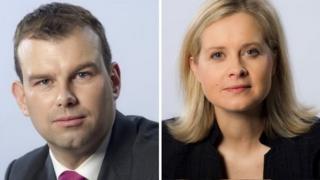 As the Referendum campaign reaches a climax BBC News will follow the Yes and No campaigns as they make their final pitch to the voters.
Grassroots campaigns, celebrities, Scottish politicians and visiting Westminster leaders have all made their mark on the debate, but how successful have they been in persuading the voters which way to go.
As polling day approaches, our reporters will be crossing the country, bringing you the inside track on the campaigns, what they are saying to the voters, and crucially, what the voters are saying to them.
BBC News Scotland Correspondent, James Cook - @BBCJamesCook - will be following the Yes campaign.
BBC News Scotland Correspondent, Lorna Gordon - @bbclornag - will be following the No campaign.