Scottish independence: Campaign donation figures released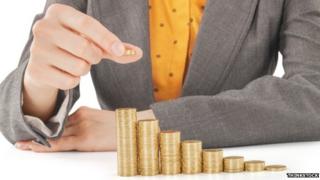 More than £250,000 was donated in the last month to groups campaigning in the Scottish independence referendum.
The Electoral Commission said the pro-independence Yes Scotland campaign got £168,000, including £10,000 from musical duo The Proclaimers.
Crime author CJ Sansom gave £15,000 to Let's Stay Together, a group campaigning for a "No" vote.
The rest of the £253,000 total came from donations to various groups on both sides of the campaign.
All registered campaigners must declare donations of more than £7,500.
Better Together, the main official campaign for the Union, received no donations for the same period.
Groups campaigning for independence ahead of the 18 September referendum received more than double the total amount donated during the month.
Two pro-independence groups received donations of £178,000 between 25 July and 21 August, while pro-union groups received £75,000.
High-profile donations
Proclaimers singers Craig and Charlie Reid, said: "We are lifelong supporters of Scottish independence.
"For us, it is a matter of principle - we will be voting 'Yes' for a prosperous, fair and progressive European nation."
Elizabeth Topping, wife of the former chief executive of betting giant William Hill, Ralph Topping, made a donation of £50,000 to Yes Scotland.
Other donations to the pro-independence group were made by Randall Foggie (£75,000), and Mohammad Ramzan (£33,000), the chairman of Glasgow-based United Wholesale Grocers.
Meanwhile a total of £50,000 was donated to the pro-union No Borders group.
The campaign received donations of £20,000 from group convener Malcolm Offord and Alan McFarlane, a partner at Edinburgh-based Dundas Global Investors. An additional £10,000 was gifted by Kenneth Greig.
Mr McFarlane said: "Vote No Borders got my support because it highlights the folly of building a new Hadrian's Wall.
"Our economic, social and environmental futures are inextricably intertwined and so our constitutional and political arrangements have to recognise and embrace this."
There is no cap on the donations a campaign group can accept, but during the referendum period, a group must not exceed the £1.5 million spending limits set out in law regardless of how much money they raise through donations.
Better Together has already asked people to stop sending small donations to its campaign as it was inundated with cash after the first live television debate between its leader Alistair Darling and First Minister Alex Salmond.
Campaign donations and loans
Reporting period
Publishing dates
18 December 2013 to 26 June 2014
Tuesday, 8 July
27 June to 24 July
Tuesday, 5 August
25 July to 21 August
Tuesday, 2 September
22 August to 5 September
Monday, 15 September