Scottish independence: 'Yes' vote 'would devastate' broadcasting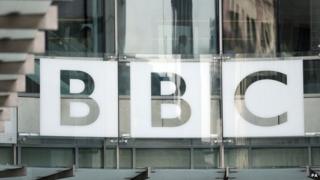 An independence "Yes" vote would break up the BBC with "devastating" consequences for Scottish broadcasting, pro-Union figures have claimed.
The prediction was made by shadow Scottish secretary Margaret Curran and former BBC director general Lord Birt.
The Scottish government's independence White Paper says a new public service broadcaster, the Scottish Broadcasting Service, would be set up.
It adds that Scotland would have "ongoing access to BBC services".
But Ms Curran said in a speech in Glasgow that a vote for independence would have a "devastating impact" on the BBC for people north of the border.
Separately, Lord Birt wrote in The Guardian that a "Yes" vote would bring "consequences" for broadcasting in Scotland and the BBC as a whole.
---
What are the issues around broadcasting?
BBC Scotland correspondent Jamie McIvor looks at the future of broadcasting if there were to be an independent Scotland. He writes that the Scottish government says viewers would still be able to watch programmes like EastEnders and Doctor Who. "No" campaigners argue that Scots would receive a poorer service if independence was voted for on 18 September.
---
In her speech Ms Curran said: "Alex Salmond says that independence will bring new powers over broadcasting to the Scottish Parliament.
"But the first - and only - way he proposes using these powers is to get rid of an organisation that has the support of the people of Scotland and has served Scotland well for nine decades.
"This would have a devastating impact, not just on people across the country who want to keep BBC content, but the thousands of people whose companies rely on the BBC for work."
However, Blair Jenkins, the chief executive of the pro-independence campaign Yes Scotland and a former head of news and current affairs at BBC Scotland, accused Ms Curran of misrepresenting the "exciting future for broadcasting and the wider creative industries in an independent Scotland".
He said: "BBC programmes and services will continue to be available to audiences in Scotland as they are to audiences in Ireland and other European countries. To suggest otherwise is the classic Project Fear approach - ignore the evidence from elsewhere and dream up dismal predictions."
He added: "After independence, the television licence fee income raised in Scotland will stay in Scotland. That means many more programmes and many more jobs.
"The new Scottish Broadcasting Service will work very closely with the BBC on jointly commissioning programmes and sharing resources where appropriate. For Scottish viewers and listeners, it really will be the best of both worlds."
'Many consequences'
Ms Curran's speech comes the day after former BBC director general Lord Birt wrote in The Guardian that "one way or another, after independence, Scottish viewers would have to pay to receive BBC services".
Under a headline reading: "Scottish independence would have a devastating impact on the BBC", Lord Birt said: "There would be many consequences if Scotland were to become independent but let us be clear what they would be for the BBC, and for broadcasting in Scotland and in the rest of the UK."
He went on to say: "Those who will vote for independence identify and expect many gains. But many of the advantages that the most creative and inspiring talents in Scotland have enjoyed for 300 years - of making a massive impact on a big stage to global acclaim - will be lost."
---
A referendum on whether Scotland should become independent is to take place
People resident in Scotland will be able to take part in the vote, answering the "yes/no" question: "Should Scotland be an independent country?"
The referendum will take place on Thursday, 18 September
Go to the BBC's Scotland Decides page for analysis, background and explainers on the independence debate.
And you can follow the debate on social media by tweeting @bbcscotlandnews; you can find us on Facebook and email us at newsonlinescotland@bbc.co.uk
---
Reacting to the broadcasting debate, pro-independence politician, Green MSP Patrick Harvie, said he did not support the break-up of the BBC.
He believed the corporation should be made to work better under a new charter which would be agreed by the Scottish and UK governments.
The Greens also disagree with the SNP's plans to keep the Queen and the pound and to seek NATO membership.
Voters in Scotland go to the polls on Thursday, 18 September, when they will be asked the "Yes/No" question: "Should Scotland be an independent country?"