Scottish independence: Warning over post-No Barnett formula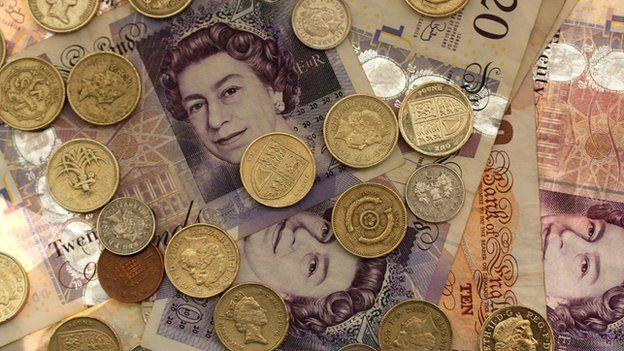 The Barnett formula for public spending may be reviewed if Scotland votes "No" to independence, an academic has claimed.
Prof David Heald of the University of Aberdeen told MSPs there was a view amongst some in the UK that Scotland gets too much money under the system.
But fellow academic Prof Alan Trench said he did not "see any appetite" in the UK parties to make changes.
Prof Heald, who is professor of accountancy at the University of Aberdeen Business School, argued that debate over the amount of public spending Scotland received would be likely to "re-emerge" if there was a "No" vote in September's referendum.
The formula, devised in the 1970s by the Labour Chief Secretary to the Treasury, Joel Barnett, is used to calculate the level of block grant provided by the UK government to Scotland, Wales and Northern Ireland.
Changes to public spending in England have so-called "Barnett consequentials" for the other nations of the UK.
Prof Heald said he anticipated "big pressure post-referendum, in the case of a 'No' vote, for a review of Barnett".
He added that a "review of Barnett" was likely to mean "cutting Scotland's public expenditure" because of an argument that Scotland is overfunded under the formula.
He argued that the perception had partly come abut because of a lack of transparency in relation to the funding formula, adding that "bizarrely" Barnett was blamed by some for economic conditions of the north east of England but had nothing to do with it.
However, Prof Trench, a former adviser to a House of Lords committee on the Barnett formula, said that while the formula was not "set in stone" it was a "remarkably durable system".
The told the committee that UK government statements indicated there would no change "until the public finances have stabilised", and that Labour and the Liberal Democrats had ruled out abolishing or changing the formula in their plans for further devolution to Scotland.
"I just don't see any appetite to make these sorts of changes," he said.
Commenting at the time, Deputy First Minister Nicola Sturgeon accused Westminster of being "determined to slash Scotland's cash" in the event of a "No" vote.
On 18 September voters in Scotland will be asked the Yes/No question: "Should Scotland be an independent country?"
Related Internet Links
The BBC is not responsible for the content of external sites.