Scottish independence: Former STUC president declares support for 'Yes' vote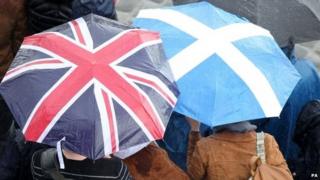 Former Scottish Trades Union Congress president Pat Kelly has declared he supports the campaign for Scottish independence.
Mr Kelly, also a former Scottish secretary of the Public and Commercial Services union, said independence could help Labour find its "moral compass".
The pro-Union Better Together campaign said a number of major trade unions in Scotland had rejected independence.
The comments come ahead of September's referendum.
Mr Kelly said: "I support independence because I feel that UK governments, both Tory and Labour, have been drifting steadily to the right over the past 30 years, and that this movement is set to continue.
"To woo voters in the marginal seats of southern England, the Labour Party has lost sight of its core values. It even promises to be tougher than the Tories on benefits cuts, immigration and public spending.
"In contrast, Scotland has a left-of-centre majority and the political competition is between two essentially social democratic parties.
"Once the Labour Party in Scotland is released from the strait-jacket of London HQ control then there is the prospect that it will rediscover the moral compass it has lost."
A Better Together spokesman said: "Most trade unionists in Scotland know the strength that comes from working together.
"That's why the CWU, GMB, Usdaw, Community, NUM and Aslef are saying say no thanks to going it alone and campaigning for the best of both worlds, with more guaranteed powers for Scotland and the strength, security and solidarity of being part of the UK."
The referendum on Scottish independence will be held on 18 September, when voters will be asked the Yes/No question: "Should Scotland be an independent country?"