Minister claims 'progress' on greenhouse gas emissions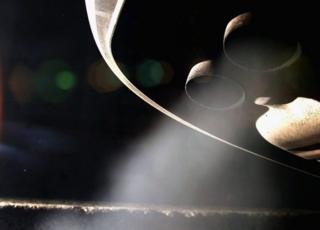 Scotland's environment minister has insisted there has been "good progress" on cutting greenhouse gas emissions, after figures showed they rose in 2012.
Government-published figures estimated that emissions were 52.9m tonnes in 2012.
This was a 0.8% rise compared to 2011 and means emissions have exceeded targets for three years in a row.
Paul Wheelhouse told MSPs that a target of a 42% reduction in emissions by 2020 could still be met.
In a statement to the Scottish Parliament, he said that Scotland was "more than halfway towards our interim target of a 42% reduction".
He outlined measures including a new cabinet sub-committee to co-ordinate policy on climate change and £10m in funding for cycling infrastructure and electric vehicles.
Labour called the figures "deeply embarrassing" while the Scottish Greens called for "bolder action".
The Conservatives urged the Scottish government to consider nuclear power and fracking to boost energy supplies.
'Leading example'
The emissions target was set out in law in the Climate Change (Scotland) Act, which the Scottish Parliament passed in 2009.
Official statistics for the Scottish government showed that Scottish emissions of the six greenhouse gases were estimated to be the equivalent of 52.9m tonnes of carbon dioxide.
An order in Parliament in 2010 set the target for 2012 at 53.22m tonnes.
When adjusted to take account of trading in the EU Emissions Trading System, emissions increased by 0.5% between 2011 and 2012 to 55.7m tonnes, exceeding the target.
The figures pointed to a 29.9% reduction in estimated emissions between 1990 and 2012, but there was not a uniform downward trend.
Increases in emissions were recorded in 1999, 2005, 2010 and 2012.
Scottish ministers said the figures had been revised since a previous publication in 2013, "to incorporate methodological improvements and new data".
Mr Wheelhouse said: "The data indicates that Scotland has seen a 29.9% reduction in emissions of the basket of six key greenhouse gases between 1990 and 2012.
"On a comparable basis, using data published yesterday, this contrasts with a reduction of 23.9% for England, 17.7% for Wales and 15.0% for Northern Ireland.
"We also know emissions among all EU-28 members fell by 18.5% and for the EU-15 they fell by just 13.9% over the same period."
He also told MSPs that the establishment of a new sub-committee, with members including the deputy first minister, showed that "Scotland is giving a leading example on tackling climate change."
'Deeply embarrassing'
Scottish Labour's environment spokeswoman Claire Baker said this was "the third year I have heard the same excuses and spin from the government".
She claimed the missed targets were "deeply embarrassing for a Scottish government that continually heralds them as world leading".
She added: "The minister must now fully explain why, under his watch, emissions have risen in the past year and the SNP government have failed to make the step-change needed."
Green MSP Patrick Harvie said: "There is no doubt that the Scottish government could have been taking bolder action for years now to cut energy waste in the home, tackle congestion and help shift toward greener transport, or any number of other steps to cut our emissions."
He added: "The tough reality is that the first three annual targets were the easy ones - and these are the ones the government has missed.
"The next annual target is the first which demands a really big cut of over five million tonnes, and there is little sign that the government understands the scale of the challenge that lies ahead."
Liberal Democrat MSP Alison McInnes said: "Consensus will only be won when we all believe this government is doing its utmost and I don't believe that is the case at the moment."
Ahead of the statement, Scottish Conservative environment spokesman Jamie McGrigor said: "Given the rise in emissions last year, the SNP is now getting further away from the target, not closer.
"A huge and probably unrealistic turnaround will be needed to get anywhere near those goals.
"The SNP should be looking to nuclear power and fracking as ways of boosting energy production without harming the environment."
Gina Hanrahan from Stop Climate Chaos Scotland, an alliance of campaigning groups, said: "It's been a difficult start to the implementation of the Climate Change Act, but the Scottish government's package of new measures across different sectors such as energy efficiency, low carbon travel and district heating looks promising."
You can watch the statement live on the BBC's Democracy Live website.