European election: Keen as mustard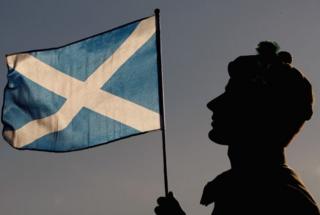 Keen as ever, I have arrived at the city chambers in Edinburgh to prepare for tonight's European elections declaration. Or rather partial declaration.
We will not get the full and final result for Scotland until noon tomorrow. That is because, as in the past, the Western Isles declines to count its votes on a Sunday.
To clarify further, the Scotland and indeed UK count is today so that it does not pre-empt elections elsewhere in the EU which are commonly held on a Sunday.
If you voted in Scotland, you did so on Thursday.
Been a big day in Edinburgh today. The marathon, punctuated both by sunshine and thundering rain. Plus the play-off for relegation and promotion between Scotland's two top football divisions.
Here at the city chambers, you can easily spot the Hibs fans among the staff.
Look out for Scotland's voting pattern to emerge, council area by council area, after 22:00.