Put your questions to Scottish Lib Dem leader Willie Rennie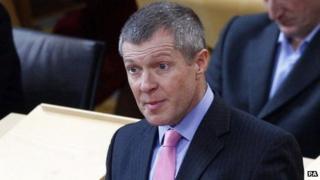 The Scottish Liberal Democrat Party will be holding its annual conference between 28 and 30 March at the Aberdeen Exhibition and Conference Centre.
As part of BBC Scotland's coverage, Scottish Lib Dem leader Willie Rennie will take part in a half-hour webcast in which he will answer your questions.
If you have something to ask Mr Rennie, email newsonlinescotland@bbc.co.uk
Please put "webchat questions" in the message field of your email.
You will be able to watch the one-to-one interview, hosted by BBC Scotland political editor Brian Taylor, via BBC Scotland's politics website.