Former Labour chairman Bob Thomson backing Yes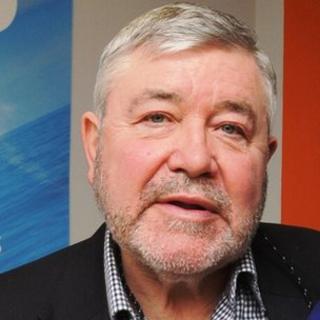 A former chairman of Scottish Labour has said he will vote for independence.
Bob Thomson, a Labour member for more than 51 years, declared his support for a Yes vote as the campaign reaches the 200 days to go milestone.
On 18 September, voters in Scotland will be asked the Yes/No question: "Should Scotland be an independent country?"
Mr Thomson said had had been "swithering" on how to vote in the referendum.
He cited shadow chancellor Ed Balls' intervention on the currency union as a defining factor in his decision.
He added: "I will now be voting Yes because I think it is the only way forward for anyone who wants to see a fairer, more equal and more prosperous Scotland."
A Scottish Labour spokesman said: "We know that the vast majority of Labour supporters reject Alex Salmond and Nicola Sturgeon's politics of division and grievance, and instead want to work in partnership with our neighbours in England, Northern Ireland and Wales to create a better country."