Put your referendum questions to Scottish actor Brian Cox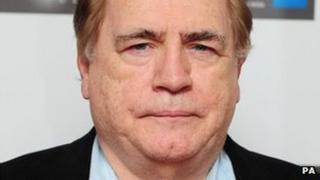 The latest in our independence referendum webcasts will see Brian Cox answering your questions about Scotland's future.
The veteran Hollywood actor returned to his native Dundee to work last year, for the lead role in the BBC comedy, Bob Servant Independent.
He is also the rector of the University of Dundee and the voice behind pro-independence cartoon dog, Duggy.
Brian Cox is currently treading the boards at the Wyndham's Theatre in London's West End.
The Scot is a vocal supporter of independence and helped launch the Yes Scotland campaign nearly two years ago.
He told the gathered audience that Scotland had "earned the right to control its own destiny".
Presenter Bill Whiteford will put your questions to the actor on topics related to Scotland's future.
If you have something to ask Brian Cox email newsonlinescotland@bbc.co.uk
Please put "Referendum questions" in the message field of your email.
Scotland's electorate will go to the polls on Thursday, 18 September, to vote in the independence referendum.
They will be asked the single yes/no question: "Should Scotland be an independent country?"
The interview with Brian Cox will be published on BBC Scotland's news website.