TV referendum debate: Appeal for audience members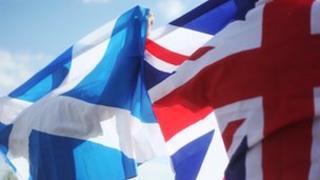 Would you like to take part in a debate about the Scottish independence referendum?
BBC Scotland is hosting a series of TV programmes at venues the length and breadth of the country and is appealing to members of the public to be part of the audience.
Voters in Scotland decide on their country's future when they go to the polls on Thursday, 18 September.
They will be asked the "yes/no" question: "Should Scotland be an independent country?"
The next TV debate will be in Aberdeen on 3 September, and finally Stirling on 14 September.
Audience members will need to be available between 16:30 and 20:30.
If you would like to be in the studio audience for any of these debates, fill in the form below to apply.
Guidelines require the BBC to have a balanced audience for this event.
To help us do this, we will ask all members of the audience whether they are associated with a political party or if they already have a favoured view on whether Scotland should become independent or remain part of the UK.