Scottish Affairs Committee calls for housing benefit changes to be scrapped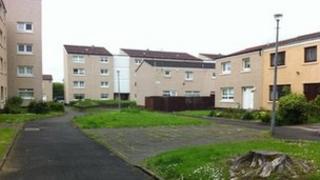 A House of Commons select committee has called on the coalition government to scrap changes to housing benefit.
The Scottish Affairs Committee said the measure, described as a "bedroom tax" by opponents, is "a budget cut suffered by those in greatest need".
Its chairman, Labour MP Ian Davidson, said the reduction in housing benefit had been a "cruel burden" on the poor.
The Department for Work and Pensions said it had protected the most vulnerable claimants.
The interim report was opposed by Tory and Liberal Democrat MPs on the Labour-led committee, but they failed to prevent it being produced.
The Scottish Affairs Committee also argued that the UK government should suspend the penalty for claimants who cannot reasonably be offered alternative accommodation while ministers considered whether to repeal the measure.
Mr Davidson said: "This is an interim report because, while the impact of the bedroom tax cannot yet be fully quantified, it is already clear that it is a cruel burden being placed upon the shoulders of those least able to bear it.
"This tax is little more than a cut in public expenditure, designed to hit the poorest.
"We have produced an interim report because some glaring flaws are already apparent and notwithstanding our call for the tax to be abolished, we wish to draw these faults to the government's attention while it is conducting a review."
Spare rooms
The changes to housing benefit cut payments for social tenants deemed to have a spare room.
The government dislikes the term "bedroom tax", arguing that it is actually the removal of a spare room subsidy.
A Department for Work and Pensions spokesman said: "Our reforms ensure that families receive housing benefit for the number of bedrooms they need - but that taxpayers do not cover the costs of claimants' spare rooms.
"We have protected the most vulnerable by ensuring a disabled child can have their own room and bedrooms are allowed for live-in carers - as well as providing Scottish councils with over £10m to help tenants through our reforms."