Scottish independence: MSPs to examine EU membership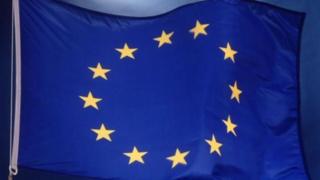 MSPs are to examine an independent Scotland's position within the European Union.
A Holyrood committee will look at the issue following publication of the Scottish government's White Paper on independence.
First Minister Alex Salmond has said an independent Scotland could negotiate EU membership "from within".
However, the pro-Union Better Together campaign maintain Scotland would have to reapply from outside the EU.
The European and External Relations Committee will take evidence from a number of experts including academics, legal professionals and EU policy commentators on how EU membership would be achieved by an independent Scotland, and the terms on which it would join.
The committee will start taking evidence in mid-January 2014 and will also look at representation within EU institutions, as well as examining the level of influence small states have.
Committee convener Christina McKelvie said: "The White Paper makes proposals of crucial importance to the position of an independent Scotland in the international sphere, particularly in relation to the EU.
"As MSPs, we all have our own views on the question posed by the referendum. As a committee, we will bring our combined knowledge and understanding of the EU institutions and policy making to scrutinise the proposals and ensure that a thorough and open debate is held on them.
"We will hear from expert witnesses so the people of Scotland can get the information and opinions they deserve ahead of being asked to cast their vote next September."
Contentious
On 18 September next year, voters in Scotland will be asked the yes/no question: "Should Scotland be an independent country?"
An independent Scotland's membership of the EU has been one of the most contentious issues of the referendum campaign.
Last week, comments made by the European Council president Herman Van Rompuy about the proposed independence referendum in Catalonia were seized upon by both the "Yes" and "No" camps.
Mr Van Rompuy said if Catalonia became independent from Spain, previously agreed EU treaties would no longer apply.
Better Together said the comments showed the Scottish government's argument was not tenable.
SNP ministers said Mr Van Rompuy was discussing the Spanish situation, which was "very different" to Scotland.