Audience plea for TV debate programme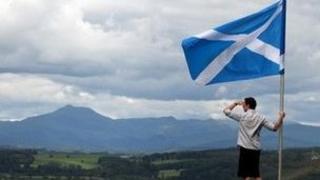 Newsnight Scotland's audience debate programme tonight is POSTPONED.
The programme team will be getting in touch directly with audience members, but please note the debate will not take place as planned on Monday 2nd December.
The team will be re-scheduling the debate, but no date is fixed yet.
The BBC's Newsnight Scotland programme is appealing for members of the public to join a studio audience for its next debate on issues associated with the independence referendum.
The programme makers want to hear what you think about the Scottish government's White Paper on independence, and specifically on the implications for the media in Scotland. What would independence change for our broadcast, print and electronic media? Also, what's the outlook for these sectors if we vote to remain in the UK?
The special debate will take place on Monday, 2 December, at BBC Scotland's Pacific Quay HQ in Glasgow.
The SNP administration's 670-page White Paper is now well and truly in the public domain. A panel of media specialists and politicians will take your questions on all aspects of the way Scotland reports itself, and the world. From the implications of Leveson to the future of the BBC, we'll discuss the Scottish media.
If you want to bring your questions and views to a lively debate, fill in the questionnaire below.
Guidelines require the BBC to reflect a broad range of views. To help us do this, we will ask all members of the audience some questions, including whether they are associated with a political party and if they already have a view on the referendum.
Voters in Scotland will go to the polls on Thursday, 18 September, next year when they will be asked the straight yes/no question: "Should Scotland be an independent country?"