QC Richard Keen appointed Scottish Tory Party chairman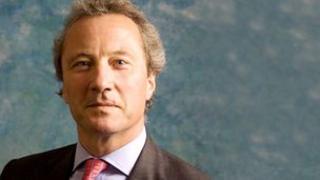 The Scottish Conservative Party has chosen leading QC Richard Keen to be its new chairman.
The 59-year-old will stand down as dean of the Faculty of Advocates in order to take on the role, which is being vacated by Tory MP David Mundell.
Mr Keen has worked on high-profile cases, including the Lockerbie trial, and is known in the legal profession as "the Rottweiler".
Scottish Tory leader Ruth Davidson said she was delighted with the appointment.
She added: "As one of the UK's leading legal brains, he brings a wealth of external experience to the party, and I am looking forward to working closely with him as we lead the team at a critical time in the politics of our country.
"Richard's appointment shows the Scottish Conservatives are committed to bringing in the brightest and best people from across Scotland as we make the changes our party needs for future success."
Mr Keen said he welcomed the opportunity to take on the chairmanship at such a significant period in Scotland's political and constitutional history.
The father of two added: "As we face the potential break-up of Britain, there are many in Scotland who will be reminded of the values of our party and its role in maintaining what is so much more than just the political union of the UK."
Mr Keen will step down from his Faculty of Advocates post in January, before his political appointment.