Labour MSP Helen Eadie treated for cancer.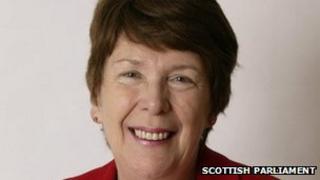 Labour MSP Helen Eadie is being treated for cancer, it has emerged.
The Cowdenbeath MSP is in a hospice at Queen Margaret Hospital, in Dunfermline, following her diagnosis at the end of last month.
The 66-year-old has been a member for the Scottish Parliament since its inception in 1999.
Mrs Eadie had recently played a part in Labour's successful by-election campaign to win the parliamentary seat of Dunfermline.