Labour MP Frank Doran to step down at 2015 general election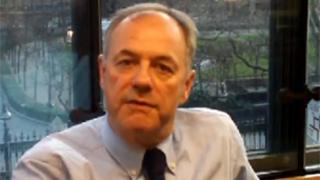 The Aberdeen North Labour MP Frank Doran is to stand down at the next general election in 2015.
He has represented the people of the north east city at Westminster since 1987.
Mr Doran told the party he believed it was now time to step aside and give someone else the chance to fight for the seat.
The 64-year-old said it had been an "enormous privilege to represent the city in parliament".
Mr Doran was elected MP for Aberdeen South in 1987 and subsequently for Aberdeen Central in 1997.
Following boundary changes in 2005, he was then elected to represent Aberdeen North.
The MP said: "By the next election I will have been an MP for 23 years I think it is time to step aside to give someone else the chance from the Labour Party the opportunity to represent Aberdeen in Westminster."
Mr Doran was shadow minister for energy between 1988 and 1992, he has sat on the culture, media and sport select committee and has campaigned for improved safety in the North Sea.