SNP conference: Put your questions to Angus Robertson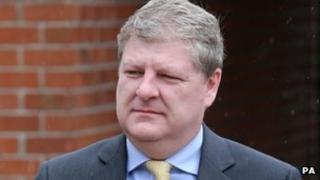 The political conference season continues this week, with the Scottish National Party staging its national conference in Perth.
The four-day autumn get-together starts on Thursday, 17 October.
On the second day of the conference, SNP Westminster leader Angus Robertson will answer your questions in a BBC webchat.
If you have something to ask Mr Robertson, email newsonlinescotland@bbc.co.uk
Please put "webchat questions" in the message field of your email.
You will be able to watch the half-hour interview on Friday, 18 October, via BBC Scotland's politics website.