Aid offered by Scottish government for climate change harm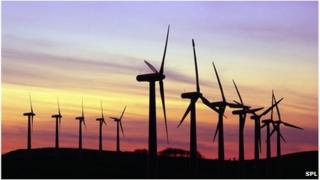 The Scottish government is giving an additional £3m to poor countries struggling with climate change, First Minister Alex Salmond has announced.
The announcement was made to coincide with an international "climate justice" conference in Edinburgh.
The grant matches an award of £3m from the Scottish government's climate justice fund in 2012.
The first minister claimed Scotland is in "the forefront" of the fight against climate change.
Mr Salmond said: "We are taking practical action on the ground to help those most vulnerable to climate change, those in the world's poorest communities in countries like Malawi, Scotland's historic sister nation.
"By doubling the climate justice fund we can provide genuine life-saving and life-changing help to those communities.
"The Scottish Government has been at the forefront of the fight against climate change, such as our ambitious emissions reduction and renewables targets."
The new funding was welcomed by environment campaigners.
Tom Ballantine, chair of the Stop Climate Chaos Scotland coalition, said: "It is great to see Scotland setting a positive example to other wealthy nations by reconfirming its commitment to the Climate Justice Fund with the additional money announced today.
"This will enable Scotland to provide urgently-needed support to people living in poverty in developing countries who are already struggling to plant and harvest their crops in the face of increasingly unpredictable and extreme weather."