Changing the rules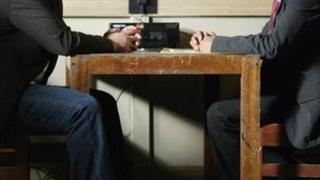 An excellent debate at Holyrood this afternoon on the issue of whether the Scots Law requirement for mandatory corroboration in criminal cases should be abolished.
Valid and valuable contributions from all sides: from those who argued that scrapping automatic corroboration could enable more prosecutions in rape cases to those who voiced concern at the possibility of miscarriages of justice.
Perhaps the best contribution of all came from Christine Grahame, who chairs the Justice Committee which is considering the plan for reform.
Yesterday her committee took evidence from Lord Carloway who conducted a review into the issue. Ms Grahame was notably sceptical and quizzical then and it would appear she has not warmed to his Lordship's arguments overnight.
Or, more precisely, to their provenance. She argued that the Carloway review had not been sufficiently thorough and empirical. She argued further that it was clear the demand for abolition was his alone; and not endorsed by other judges.
Finally, she pleaded with fellow MSPs to set aside politics, to disdain populism and to "behave like responsible legislators", weighing the rights and needs of both complainer and accused while considering the overall impact on Scots Law.
'Failed Scotland'
It was a passionate, powerful appeal. On today's evidence, parliament is already there. The speeches were, generally, thoughtful and driven by a desire to get things right, in the balance.
Both Lord Carloway and the Scottish government had described the corroboration requirement as "archaic". This exasperated Margaret Mitchell of the Conservatives. Was it wise, she inquired, to dismiss something just because it was of established vintage?
To be fair, the Justice Secretary Kenny MacAskill went rather further. The requirement for mandatory corroboration, he said, had "failed Scotland" in preventing prosecution in key cases. It had been overtaken by developments in forensic science. It was not required by any other developed legal system.
Labour's Graeme Pearson, a former senior police officer, said that the minister must "put minds at rest" by offering further safeguards in the event that automatic corroboration was abandoned. He and others urged that the Justice Committee should be permitted to complete its work before parliament offered an opinion.
Mr MacAskill endorsed that view - while restating his offer to consider other potential safeguards.