Dunfermline by-election: Lib Dems pick Susan Leslie as candidate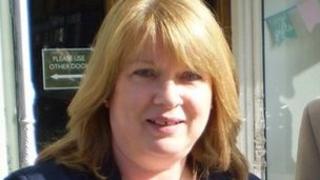 University lecturer and Fife councillor Susan Leslie has been selected to stand as the Scottish Liberal Democrat's Dunfermline by-election candidate.
The Holyrood seat was vacated by Bill Walker who was convicted of 23 domestic abuse charges last month.
Scottish Labour's candidate will be Cara Hilton and former MSP Shirley-Anne Somerville will fight the seat for the Scottish National Party.
The by-election will be held on Thursday, 24 October.
Scottish Liberal Democrat leader Willie Rennie MSP said Ms Leslie's commitment to Fife was "impressive".
Following the announcement by the party, Ms Leslie said: "I will work with Willie in parliament to make sure Dunfermline and west Fife gets the service it deserves."
Former Dunfermline MSP Walker, 71, was found guilty following a trial at Edinburgh Sheriff Court.
He initially refused to resign his seat but under pressure from campaigners and MSPs he announced he was going.
The former SNP MSP, who was ejected from the party when the allegations surfaced, denied the abuse charges. He is due to be sentenced on Friday.