Scottish independence: BBC appoints John Mullin as referendum editor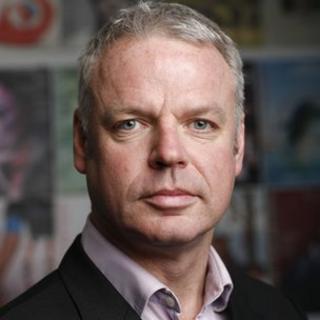 The former editor of the Independent on Sunday newspaper has been appointed by the BBC to lead its coverage of the Scottish independence referendum.
John Mullin has worked extensively in the newspaper industry in both London and Scotland.
He will join the corporation on 9 September as referendum editor, based at BBC Scotland's Glasgow HQ.
The people of Scotland will go to the polls on 18 September next year to vote in the independence referendum.
They will be asked the straight yes/no question: "Should Scotland be an independent country?"
Mr Mullin, aged 50, has worked for several papers as reporter and correspondent including The Guardian, Scotsman and Independent.
He was deputy editor for the Scotsman from 2000 to 2003, then executive editor for the Independent from 2003 to 2007 before becoming deputy editor, then editor, of the Independent on Sunday until earlier this year.
Mr Mullin attended Glasgow's Hutchesons' Grammar School before going on to study for a politics and economics degree at Glasgow University.
After gaining a diploma in newspaper journalism at City University in London he began his newspaper career at the Western Morning News in Plymouth.
Following news of his appointment, Mr Mullin said: "This is going to be a historic year for Scotland and I'm delighted to be taking up this new role at the BBC.
"I'm really looking forward to working with some of the best journalists in the business and I can't wait to get cracking."
BBC Scotland's Head of News and Current Affairs, John Boothman, said: "I am delighted that our Referendum team will be led by such a talented editor and I am confident that our coverage of this momentous event in Scotland's history will be world class."
Mr Boothman added that Mr Mullin would lead "an ambitious programme of multi-platform referendum coverage for the BBC", reporting and analysing one of the biggest news stories of recent times "not just to audiences in Scotland, but to audiences across the UK".