TV referendum debate: Appeal for audience members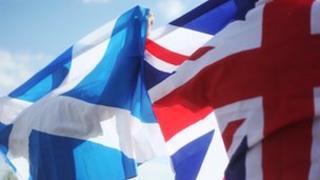 BBC Scotland is appealing for members of the public to join an audience for the latest in a series of TV programmes on the future of Scotland.
The debate, featuring a panel of senior politicians and hosted by the BBC's Glenn Campbell, will take place at Culloden Academy in Inverness.
The programme will be on Wednesday, 18 September, exactly a year before the people of Scotland go to the polls and vote in the Scottish independence referendum.
The electorate will be asked the straight yes/no question: "Should Scotland be an independent country?"
The television special will be recorded and broadcast on BBC One Scotland.
If you are interested in joining the audience, please fill in the form below.
People wishing to take part will need to be available from 17:00 until around 19:00.
Guidelines require the BBC to have a balanced audience for this event.
To help us do this, we will ask all members of the audience whether they are associated with a political party or if they already have a favoured view on whether Scotland should become independent or remain part of the UK.