Four new Scottish high schools open to pupils for first time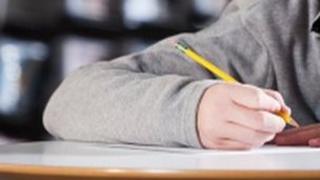 Thousands of Scots high school pupils will be taking lessons in four new school buildings which have cost £113m.
It is the first set of secondaries to be constructed under the Scottish government's Scotland's Schools for the Future Programme.
They are Eastwood in East Renfrewshire; Auchmuty in Fife; Lasswade in Midlothian and Dumbarton Academy in West Dunbartonshire.
The will provide new facilities for some 4,680 pupils and staff.
The government has contributed £68.74m to the total cost of the school accommodation.
All four sites will also be available for community use.
Minister for Youth Employment Angela Constance said: "This is an exciting time for the thousands of pupils that will start the new school year in brand new classrooms, with brand new facilities at their fingertips.
"Alongside local authorities, we have invested £1.25bn in Scotland's Schools for the Future, with a number of primary schools already up and running."
She added that by the time the current build programme was finished, there would be 67 new schools, accommodating 46,000 pupils.
Pupils in Scotland are returning to school this week following the summer break.