Scholarship plan worth £100,000 for Malawi students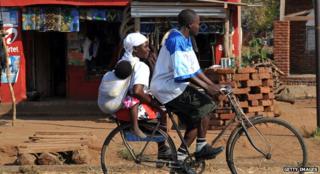 Grant funding for gifted students in Malawi has been announced by the Scotland Malawi Partnership.
A total of £100,000 will be shared by 11 higher education institutions in the country, with 35 students receiving direct assistance through scholarships.
Malawi currently has the lowest university enrolment rate in the world, at 0.05%.
Scottish government minister Humza Yousaf said the funding would help students reach their full potential.
Dr Jack Thompson, a partnership trustee of the University of Livingstonia in Malawi, said: "Since one of the criteria for selection was relevance to the Malawi government's development goals, the scholarships should enable the successful applicants to make a meaningful contribution to Malawi's future and hopefully further strengthen educational links between Scotland and Malawi."
Mr Yousaf added: "When we hear about the adversity that so many young people in Malawi face and the obstacles they encounter every day just trying to get an education it is clear that we must do all that we can to help.
"That's why I'm very pleased to award these 35 scholarships so that this group of Malawian students can study within their own country and realise their full potential."