Internet voting 'could boost Scottish election turnout'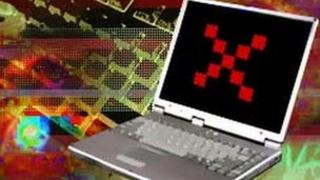 Internet and phone voting should be introduced to boost election turnout, according to a Holyrood committee.
The recommendation comes after the local government committee examined the 2012 council elections, which saw a voter turnout of just 39.8%.
The MSPs' report also suggested extending the use of postal votes, work in schools, and more canvassing to ensure eligible voters were registered.
Deputy convener John Wilson MSP said it was time to modernise the system.
He said: "The Scottish government, the Electoral Commission, local authorities and political parties all have a role to play in giving people the power to affect and change local issues.
"If we don't all work together, there is a real danger that local authority elections will continue to be seen as the third tier of democracy.
"With four years to go until the next local authority elections, now is the time to learn the lessons of the past and modernise the voting system to engage with as many people as possible and to make the voting system as accessible as possible."
The committee wants the Electoral Commission, alongside the Scottish government, to test out alternative methods to traditional voting.