Scottish Labour recruits Ian Price as general secretary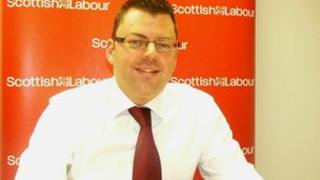 Scottish Labour has announced the appointment of a new general secretary for the party.
It has recruited Ian Price, who was head of public affairs and marketing at RSPB Scotland.
Mr Price has been a member of the Labour Party for more than 20 years and was previously a Labour organiser in north-east Scotland.
He said he was looking forward to his new role at an "exciting time" in Scottish politics.
Colin Smyth, a Dumfries and Galloway councillor, stepped down from the post of general secretary in October 2012.
When it was announced that Mr Smyth was going, Labour refused to comment on reports of a rift between party groupings at Holyrood and Glasgow.
Mr Price's appointment has been welcomed by Scottish Labour Leader Johann Lamont.
"The rebuilding process is already underway and Ian's experience will be invaluable as Scottish Labour prepares for a crucial period in our - and Scotland's future - with a referendum and elections for Europe, Westminster and Holyrood in the next three years," she said.
"Ian's appointment as Scottish Labour's most senior official is an important step towards making our party once again where people turn to help meet their hopes and aspirations."
Ian Price said: "This is an exciting time to be involved in Scottish politics and I look forward to helping Scottish Labour achieve our goals.
"I believe Scottish Labour will have a key role in deciding the future of our country, both through the referendum and in the coming elections, and I want to play my part by helping Johann Lamont and the Labour team deliver for Scotland."