Put your referendum questions to Yes Scotland's Blair Jenkins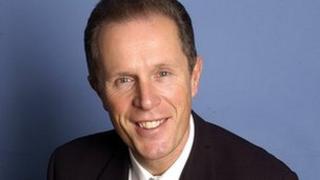 The chief executive of the Yes Scotland independence campaign will be in the hot seat to answer your referendum questions.
In the first of a series of webcasts with those involved in the debate, Blair Jenkins will put the case for why Scottish voters should say "yes" to change.
If you have something to ask him, email newsonlinescotland@bbc.co.uk
Please put "webchat questions" in the message field of your email.
Scotland will go to the polls in the autumn of 2014 to vote on whether the country should become independent.
Both sides of the debate have set up dedicated campaign groups, with Yes Scotland lobbying for independence and Better Together arguing for the union.
As the clock ticks towards the historic referendum, they will be putting their cases in the chase for votes.
The two sides are already developing their ideas on the big issues, including Europe, Nato, defence, pensions and welfare.
Mr Jenkins will be grilled on these issues and more during the half-hour interview, which will be published on BBC Scotland's politics website.