Jimmy Halliday: Former SNP leader dies aged 85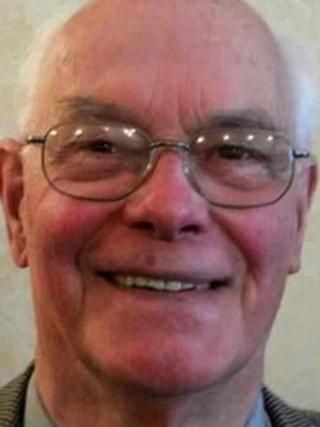 A former leader of the Scottish National Party has died at the age of 85.
Jimmy Halliday led the SNP from 1956 to 1960 and was chair of the Scots Independent newspaper.
He was a candidate for the SNP in Stirling and Falkirk in 1955 and 1959 and also for West Fife in 1970.
Frist Minister Alex Salmond said Mr Halliday's "wit and wisdom" would be greatly missed.
Mr Salmond added: "Jimmy Halliday became leader of the SNP while still in his 20s in 1956 and guided the party through four crucial years preparing for the expansion of the 1960s.
"When he became chairman in 1956 the SNP had only two candidates in the 1955 election of which he was one. A few years later the party was contesting every seat in Scotland and winning by-elections.
"He has played a crucial role as the guiding hand of the Scots Independent newspaper which has been the only journal advocating the cause of independence for Scotland.
"Jimmy's wit and wisdom will be much missed across the ranks of the wider national movement. My thoughts are with his wife Olive, his sons and family."
Mr Halliday was born in Wemyss Bay in 1927 and was educated at Greenock High School and Glasgow University.
He taught in many schools across the country including Uddingston Grammar School and Dunfermline High School before becoming lecturer in history at Dundee College of Education in 1967. In 1979 he became the principal lecturer in history, a post he occupied until 1987.
He lived in Dundee, where he remained an active member of the party.