Minimum drink plan case made to Brussels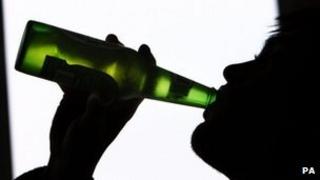 Scottish Health Secretary Alex Neil is in Brussels to make the case for his government's controversial minimum drink pricing plans.
The European Commission has called on SNP ministers to drop the plans, saying they could discriminate against alcohol imports.
Mr Neil will tell commission officials that minimum pricing can save lives.
Plans to set a 50p minimum price per unit of alcohol have already been approved by MSPs.
Mr Neil said: "The point that I will make in Brussels is that minimum pricing can and will save lives.
"Recent studies have shown that hospital discharges have quadrupled since the early 1980s and deaths have more than doubled.
"Scottish alcohol sales have increased by 10% since 1994 and are now 20% higher per person than in England and Wales."
The health secretary said alcohol abuse was costing Scotland a potential £3.6bn every year.
The European Commission said minimum pricing could put international drink producers at a competitive disadvantage in Scotland.
It suggested a wholesale increase in all alcohol prices through raising taxes, which the Scottish Parliament does not have the power to do, or a more targeted approach.
Minimum pricing is also being challenged in court by the the Scotch Whisky Association.
The UK government is consulting on introducing the policy in England and Wales.