Scottish ministers drop royal secrecy plan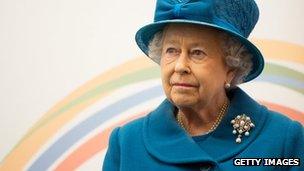 The Scottish government has dropped contentious plans to keep all communications between ministers and senior Royal Family members a secret.
Ministers said the move would bring Scotland into line with the rest of the UK, but changed their minds in light of concern over the proposals.
It was brought forward under planned reforms to freedom of information legislation.
Ministers made the decision after "careful consideration" of objections.
Information about the Royal Family can be published in Scotland if it passes a public interest test.
Ministers wanted to remove that test, thereby banning any release of communications with the monarch, the heir to the throne or a member of the royal household acting on their behalf.
But the Scottish Parliament's finance committee, which scrutinised the plan, said "substantial" arguments were made against the move, while Information Commissioner Rosemary Agnew said it effectively eroded the rights of the public.
Scotland's deputy first minister Nicola Sturgeon, said: "Having carefully considered the report of the finance committee, we have concluded that the principle of public interest as regards royal communications should be maintained.
"As a result, and subject to the views of the parliament, we are now proposing that there should be no absolute exemption for information relating to communications with senior members of the Royal Family."
Ms Sturgeon also said a further amendment to the Freedom of Information (Amendment) (Scotland Bill), currently going through parliament, would require ministers to regularly review whether the legislation should be extended to cover more bodies and organisations.