Royal secrecy clause 'should go'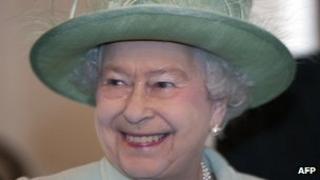 Scottish ministers have been urged to drop plans to keep any communication between the government and senior members of the Royal Family secret.
Ministers want to give "absolute" exemption to information exchanged between the Scottish government and figures including the Queen.
But the Scottish Parliament's Finance Committee said "substantial" arguments had been made against the move.
It was proposed as part of reforms to freedom of information laws.
The cross-party finance committee, which has been scrutinising the Scottish government's Freedom of Information Bill, also said ministers must address concerns that the rights of people to access records held by public bodies were being eroded.
Scotland's freedom of information laws, first enacted a decade ago, allow public access to many documents held by organisations such as councils and NHS boards.
At the moment, information about the Royal Family can be published in Scotland if it passes a public interest test.
Ministers want to remove that test under the proposed reforms, thereby banning any release and bringing the situation in Scotland into line with legislation in other parts of the UK.
The amendment would exempt communications with the monarch, the heir to the throne or a member of the royal household acting on their behalf.
But the finance committee said "substantial evidence" was provided by Scottish Information Commissioner Rosemary Agnew, the Campaign for Freedom of Information in Scotland, and others, arguing against the move.
MSPs also cited concern from Ms Agnew that use of "arms length" bodies to provide public services, which were not covered under FoI laws, meant people's right of access to information had been reduced.
The committee asked ministers to address concerns around a "lack of extention of FoI coverage".
A spokeswoman for the Scottish government said it would consider the finance committee's report.