Audience plea for Scottish referendum debate programme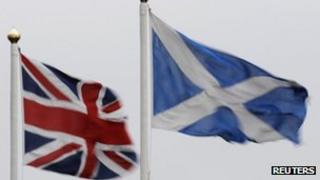 BBC Scotland is appealing for members of the public to join an audience for the latest in a series of debates on the future of Scotland.
We are particularly interested in 16 and 17-year-olds being part of the television special on Monday, 5 November - at Motherwell Concert Hall.
Audience members need to be available from 17:00 onwards.
Last week, the Scottish and UK governments signed a deal setting out terms for a Scottish independence referendum.
The agreement, struck in Edinburgh, paved the way for a vote in autumn 2014, with a single Yes/No question on Scotland leaving the UK.
It will also allow 16 and 17-year-olds to take part in the ballot.
If you are interested in joining the audience for the debate, fill in the form below.
Guidelines require the BBC to have a balanced audience for this event.
To help us do this, we will ask all members of the audience whether they are associated with a political party or if they already have a favoured view on whether Scotland should become independent or remain part of the UK.