Lining up the target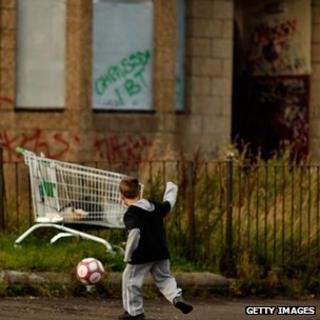 The SNP's overarching ambition is to achieve independence. (Enough, Brian, enough. Such startling disclosures will surely drive the audience wild.)
In order to promote that objective, they pursue essentially a triple track....
argue that independence is the natural, beneficial state for Scotland
remove obstacles which forestall support for independence
and, increasingly, seek to conflate their political opponents into a single force, inimical to Scotland.
Over the course of this SNP conference, we have had much of the middle element, most notably through the narrow decision to endorse Nato membership.
From Nicola Sturgeon, closing conference, we got more of tracks one and three. But particularly three.
Her objective was to argue that independence would give Scotland the opportunity to pursue policies more in line with the general instincts of her people.
Hence her announcement of an additional £9m for the Social Fund (when it is devolved to Scotland from next spring and becomes the Scottish Welfare Fund providing emergency support to the poorest families.) She contrasted that quite deliberately with tax cuts for the wealthiest which, she said, were the concern of the UK coalition.
But of course it is not enough to attack the Tories and the Liberal Democrats. Nationalists know that in order to win their referendum they must target the large Labour vote north of the border.
And so they seek to characterise Labour as also providing a threat to common welfare provision off the back of Johann Lamont's speech in which she questioned universalism.
Naturally, Labour will be reluctant to be so characterised. They will stress their established and continuing differences from the Conservatives. As ever, it is for the voters to judge.
For now, it is sufficient to note and analyse the sundry strategies being pursued by the SNP in pursuit of support in that forthcoming referendum.